Troop 545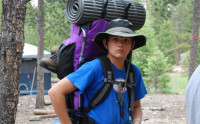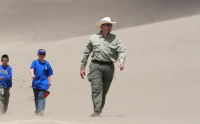 Troop 545 offers boys age 11-17 opportunities for adventure, leadership, and excitement. Boys have opportunities to plan and organize meals, events, and achievement goals while filling several leadership roles.
In addition to camping, Scouts and adult leaders enjoy activities such as rock-climbing and rappelling, canoeing, target-shooting, and much more while accommodating the needs of today's busy families.
The Scouting experience has no equal, and we welcome you to experience Scouting with Troop 545. Meetings are held most Monday Evenings at 7:00pm at Most Blessed Sacrament Catholic Church at 2100 North Davis Drive, Arlington, Texas.
Fun with Troop 545
Here are some examples of the fun events we have experienced in recent years:
– Summer Camps in Colorado, Oklahoma, Arkansas, and Texas
– Rappelling at Mineral Wells State Park
– Community Service Projects
– Annual Winter Lock-In
– Longhorn Council Score-O Orienteering
– Motor Boating, Water Skiing, and Knee Boarding
– Climbing at Enchanted Rock
– DynoRock indoor climbing
– Spelunking
– Rifle and shotgun shooting events
Leadership
Our leadership has many years of Scouting Experience with Boy Scouts, Cub Scouts, and Venturing.
Scoutmaster: Bry Acker
Assistant Scoutmaster: Kermit Seaman
Assistant Scoutmaster: Brent Boyea
Assistant Scoutmaster: Matt James
Assistant Scoutmaster: Dylan Wood
Troop Chaplin: Bryan Stein
….